A Cordial welcome to Thuss'n House
Your accommondation in the

Kitzbuehel

Alps



Thuss'n House is a non-smoking house, with a very personalised and freindly family atmosphere.
Consisting of 3 new apartments, this guesthouse offers accommondation options ranging from 2 to 14 guests. The apartments are comfortably furnished in Tyrolean style and each of them has it's own balcony or terrace.
Once here you will be captivated:
The views of Kitzbuehel Alps invite you to discover the fantastic natural environment which is surrounding you.

There are many sporting outlets to enjoy as part of an activity holidays right on our door step.
In addition to the winter sports, there are a huge range of summer sporting activities on offer. The Kitzbuehel mountains and valleys are crying out for discovery, guides are optional
"This is a quiet and sunny place, Thuss'n House will inspire you!"
You can relax on the balcony, on the sun terrace or in the garden. Listen to the singing birds or observe the butterflies, flying from flower to flower. You may use our herbal garden resource in preparing your meals. Get your kitchen herbs fresh daily. Your meals will taste even better.

Because of the our close proximity to the cable car, ski slopes, restaurants, children's adventure forest, and so on. Your car can be safetly stored in our covered parking space.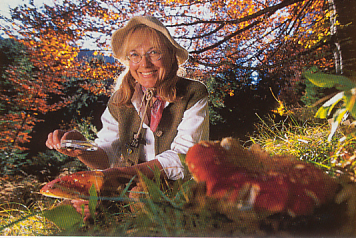 You will find your stay with us at Thuss'n House in the Kitzbuehel Alps a very spaecial experience !
We can provide information and advide on a wide range of children's programmes, guided walking tours, events and festivals; and excursions to historic places of interest in the Tyrolean and Salzburg mountains .
Experience it with us!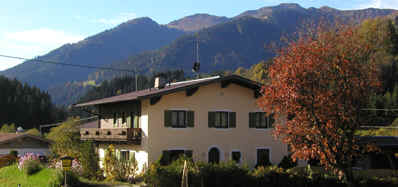 We are looking forward to meeting you. It would be a great pleasure to give you further information on our treasured Thuss'n House located among the Kitzbühel Alps.
Yours sincerely
The Heinzle Family